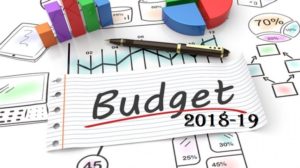 The latest and last full budget of 2018 has left the solar power companies a little bit miffed. While a lot has been done in the budget to promote the usage of solar power, even making it easier for farmers to adopt solar power and make money on the hind side. However, it seems the solar power system integrators and manufactures didn't get what they wanted. Below is the analysis of what has been done and what could have been done to boost the solar power industry in Budget 2018-19.
What the Government Proposes
1. Spend Rs 1,40,000-crore in total to boost use of solar pumps and encourage use of barren lands to setup decentralised solar power plants.
2. Spend Rs 48,000 crore in 5 years setting up 10,000-mw solar plants on barren lands under KUSUM or Kisan Urja Suraksha Evam Utthaan Mahabhiyan scheme that allows farmers extra income by selling excess power generated by solar power plants setup on their farm back to the grid. Also includes distribution of 17.5 lakh solar pumps, conversion to solar power for existing pumps. Farmers will contribute just 10% while rest will be subsidy and loan.
3. Eliminate 5% customs duty to 0% on solar tempered glass used to manufacture solar cells, solar panels and solar modules, allowing local solar equipment makers to lower costs.
4. Income tax for Micro Small and Medium Enterprise (MSME) companies with yearly turnover of INR₹ 5 billion reduced to 25%, and is expected to benefit smaller renewable companies and start-ups.
5. Higher investment allotted for Indian Renewable Energy Development Agency (IREDA) in the next fiscal.
6. Solar power to be allocated INR₹ 2,045 crore, a 54% portion of total allocation of INR₹ 3,762 crore for use in grid-interactive renewable energy projects.
7. Restart of Generation-Based Incentive (GBI) scheme which was discontinued last year, under which registered solar projects were paid 50 paise for each kilowatt of power produced, subject to certain caps. The EPC players, System Integrators across India were asking for the same since last year.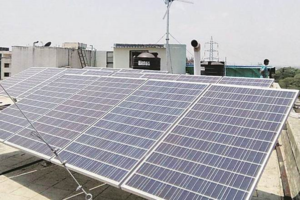 So Where is the Problem
1. The lack of clarity and absence of desired subsidies and incentives is the main reason why system integrators and solar panel makers are unhappy with Budget 2018.
2. Many companies involved in the solar industry were of the view that a lot more incentives could have been provided to solar power as solar energy can play a crucial role a crucial role to boost a farmer's income by ensuring regular monthly income in lieu of solar power sold to power grids.
3. As such creation of a better business eco-system of suppliers, distributors, service providers, customers, government agencies to ensure last mile sales or service delivery could have been done but the chance was missed.
4. Another problem is the limited rise in allocation under MNRE and reduction in allocation to SECI. Also, there is no clarity on alternative mechanism which of them would fund clean energy installations in India.
5. The proposed 70% per cent safeguard duty on imported solar power equipment is a big dampener, as it will put a number of ongoing projects in various stages of completion under dire risk.
6. The proposed 70% duty is also to apply on solar equipment manufacturers based in SEZ units across India. As is known Indian Customs laws don't apply on SEZ units so solar equipment manufactured in SEZ units in India will be considered as exports.
7. Solar equipment maker units in SEZs even if owned by Indian companies may have to shut shop. Most of them had come up in the last few years supported by 'Make in India' initiatives and push for plan of 100 GW of solar power by 2022.
8. Most of them are funded by bank finance but if they are shut down it will create a massive block of NPAs or Non-Performing Assets for the banks, affecting their business and profits. This may be a double whammy for the Indian economy.
About Vivaan Solar
Vivaan Solar as a EPC contractor is a solar photovoltaic system installer & integrator. We have installed 60 MW solar park in Madhya Pradesh, 5 MW in New Delhi, 5 MW in Punjab, 8 MW in Uttarakhand and an upcoming park in Karnataka. We are also MNRE accredited channel partner for Rooftop. Recently accredited with SP 1A rating by SMERA, we have done turnkey works for multiple companies across the country and has third party agreements with some of the leading industries/commercial institutions across the state. For more info you can visit our website: www.vivaansolar.com or contact us at mail- info@vivaansolar.com.
Source:-
https:mercomindia.com/budget-2018-19-india-renewable-sector/
http: www.thehindubusinessline.com/economy/budget/budget-2018-energy-solar-gets-chunk-of-allocations-for-renewable-energy/article22637110.ece
http:www.thehindubusinessline.com/news/budget-proposes-nil-import-duty-on-solar-energy-equipment/article22620004.ece
http:indianexpress.com/article/business/budget/union-budget-2018-arun-jaitley-nine-farmers-gujarat-solar-power-5048527/
https:www.economictimes.indiatimes.com/industry/energy/power/budget-2018-outlay-to-be-used-on-solar-pumps-plants-power-minister-rk-singh/articleshow/62761520.cms
http:www.financialexpress.com/budget/budget-2018-solar-industry-seeks-clarity-relief-in-safeguard-duty/1033361/
http:www.greentechlead.com/solar/india-budget-2018-ignored-solar-wind-cos-33791
https:www.itsmysun.com/solar-no-show-union-budget-201819/
https:www.eletimes.com/budget-2018-government-buy-solar-power-people
http:www.cxotoday.com/story/budget-2018-whats-in-store-for-renewable-energy-sector/
http:www.saurenergy.com/solar-energy-news/vikram-solar-slams-arun-jaitleys-budget-2018-19-for-solar-sector
http:www.livemint.com/Industry/u5OEuxI0Z5y7TTc0cLnEGJ/Budget-2018-on-Renewable-Energy-Incentives-for-farmers-to-s.html
https:economictimes.indiatimes.com/industry/energy/power/budget-2018-outlay-to-be-used-on-solar-pumps-plants-power-minister-rk-singh/articleshow/62761520.cms
http:energyinfrapost.com/budget-2018-solar-module-manufacturers-gain-increased-demand/