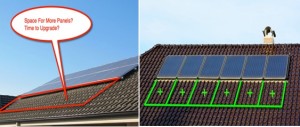 As solar power gets cheaper by the day, the best way to make the best use of the drop in price if you have an existing solar panel system is to install extra solar panels and generate extra kW of energy. Also as your requirement increases after few years; if you have an existing system of solar panels on your roof (home or office); you can add more solar panels to the existing system. Nowadays most solar panel systems are setup keeping in mind the capability to increase capacity. However older solar panels systems based on old technology may be a little harder to add onto due to use of newer technology in newer systems.
However there are several things that need to be done/taken care off prior to actually expanding the number of solar panels. Check whether authorities in your state allow upgrade or addition of solar panels without losing feed in tariff. If they don't; you cant do anything and have to make do with existing system; if they do then there are lot of things that need to be considered. Below is the list of points.
1. First Point – Need for Proper Reason
First of all have a proper reason to add more solar panels. Reasons such as:-
1.An large inverter installed with original system can be a reason to fill out the remaining capacity.
2. Having lost access to premium tariff scheme adding extra solar panels is best option.
3. Lot of extra space available on rooftop/ground-mounted means temptation to add extra solar panels as reason is valid.
4. Need to boost your energy independence by adding extra battery storage and extra solar panels is another reason.
2. Second Point – Consider Options on How to Upgrade
Consider the available options to upgrade your existing system.
Add more solar panels to your existing system if you have oversized inverter, installing more solar panels to generate more energy helps. But keep in mind, use the services of your original solar panel installer as upgrading without the original installer may result in you losing the existing system warranty. Also important is to find similar sized panels as dissimilar panels may be eye sore.
Install bigger inverter and add more solar panels. Swap the old inverter with new bigger inverter as it will make addition of batteries easier with backup. However, be sure to get help from the original solar installer to do the work to avail system warranty.
Install entirely new but separate solar panel system beside the original system. The new system comes with a separate warranty. As installers don't have to disturb the existing solar panel arrays, it often works out cheaper option than upgrading the existing array. Also adding another solar panel array will help you get additional rebates and more subsidies.
 3. Third Point – Pick & Choose Carefully with Future Needs in Mind
Properly think over your future requirements and based on that choose a reliable manufacturer/supplier
1. Select a known maker/supplier solar panels and inverter who can provide reliable service when needed. Selecting a less known manufacturer/supplier who may charge less upfront but fail to provide reliable product or service in future will prove costly in the long run.
2. Discuss your future requirement with solar installer and see to it that they follow it
3. If you have microinverters with each solar panel, future expansion is little easier.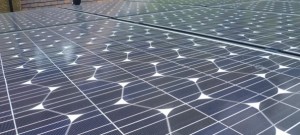 4. Fourth Point – Check Output Everything
Don't forget to check your power output
Keep a track of your inverter data logs and see if all exiting panels are working up to the mark or else they also need to be replaced when additional panels are added.
Inspect the existing solar panels, wirings for signs of corrosion or any other form of degradation or wear/tear. If any of the existing system is under performing better replace it when additional solar panels are added as defective systems may hamper output from the new solar panels.
if any repair work needs to be done get in touch with the original supplier/manufacture as they can provide warrantied service, otherwise you lose out on warranty.
In case of original manufacture or supplier gone out of business opt for the next best manufacture or supplier as per the regulator standards.
After analysing everything get a proper quotation for total cost to be incurred from the solar panel/inverter/battery/wiring supplier/manufacture.
Beware of Pitfalls While Adding/Upgrading Existing Solar Array System
 Pitfall 1 – Don't Lose Existing Feed In Tariff (FiT)
Before upgrading your rooftop/ground-mounted solar power module keep in mind to not loose out on your FIT rates. As rules change from time to time, it's important to know what are the rules at the time of upgrade. Do confirm that:-
Existing FIT will be retained if upgrade is done in writing.
Whether a 2nd meter needs to be installed for upgraded capacity.
Confirm the rate at which the excess energy generated will be purchased beyond your consumption needs.
Pitfall 2 – Size Limits & Connection Costs
Solar array size limits can hamper upgrade/addition work. Confirm that array size is similar to your existing system and additions to be done during upgrade meet your requirement. Also the cost of connecting the new arrays to the existing arrays can sometimes be an expensive affair due to wiring & other costs.
 Pitfall 3 – Exporting Too Much Power
Its' important to understand how much power generated using rooftop/ground-mounted solar panels you consume in a day. Also comparing the proportion of the total power generated with that exported back to the state grid is important. Upgrading just for the sake of exporting more power back to state grid and getting money in return is not a wise idea.
 Pitfall 4 – New Solar Design Rules & Changing Standards
The rules of solar power system design must be adhered to while upgrading/adding existing system Issues like standards, direction, energy predictions, shading, angle, safety, compliance must be taken into account while doing upgrading/adding job. In case of change in set of standards as per regulatory authorities; changes to existing system must also be carried out while doing upgrade. Make sure that if the same original installer/supplier/ manufacturer isn't available; the mix and match is done in such a way that it looks aesthetically pleasing. Also make sure warranties for new solar panels and related equipment is also available.
Pitfall 5 – Disappointing Outcome from Solar Upgrade
The biggest problem while upgrading/adding the existing rooftop/ground-mounted solar panels is the financial analysis. All things should be considered to find out the payback period and the internal rate of return after new systems are installed. Rising cost of electricity and reduction in prices of solar panels that may help the reason to setup additional solar panels can be offset if improper financial analysis is done
Equipment to be Used for Upgrade/Addition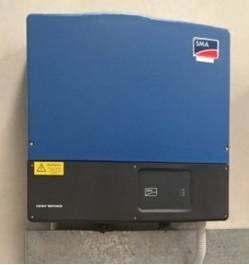 Inverters
While a larger inverter already installed makes it easy to add more solar panels to the existing grid-tied systems, in case a central string-inverter is being used then size of the string-inverter can limit the scope of expansion. The array-to-inverter power ratio is generally between 80% to 120%; based on the location of the solar panels and inverter. It may be known that a inverter efficiency curves are relatively flat; the moment solar array size exceeds 30% of the inverter rating, as such adding an inverter that allows for a future expansion of array size is a good idea without affecting inverter's operational efficiency.
As solar panels age, expansion and/or maintenance are needed. Inverter need replacement as most are only warranted up to 10 to 15 years, while most solar photo voltaic modules are warranted upto 20 to 25 year. So ideally the best time to add/upgrade a solar panel system is when the inverter is being replaced. Using the same type of inverters previously installed is the best idea but in case its not possible; mixing and matching of inverters should done carefully otherwise it may result in reduction of operating voltage. So when a new inverter is being installed, make sure to test and match its voltage to the existing inverters.
Using micro-inverters or AC modules can help avoid limitations due to inverter-size in future; as each module is connected to its own inverter. While wiring and rack considerations is a must be taken into account as there is a limit to how many can be connected to a AC branch circuit. Micro-inverters or AC modules make upgrade/expansion one module at a time easier. If the existing string inverter cant handle more solar modules, a micro-inverter can help increase the system's size. Most micro-inverters need a 15 A/20 A interconnection breaker. The DC–DC converters like micro-inverters and AC modules, are connected to each solar module individually and offers multiple or module-level Maximum Power Point Tracker (MPPT) capability. This allows DC inverters to add different modules without module-matching concerns, and make expansion/additions of one or more modules at a time easier.
Other Components
Installing larger wires in solar panels than required can be irritating initially but pays for itself in the long run as when there is an upgrade/expansion. Matching the conductor with an appropriately large over-current device is ideal; as long as the over current device protects the conductor, loading it lightly means less voltage drops. Combiner boxes also can be over-sized so that they can hold the additional conductors, fuse-holders or breakers that are needed when additional modules are added to the rooftop/ground-mounted solar array. Most existing solar panels aren't fitted out initially for expansion, so expansion may need the upgrading of conductors making sure its code-compliant. This can make addition/ upgradation significantly more costly than that of a new installation.
 Layout & Installation
Wide range of designs and installations must be considered when a solar panel system is being expanded/upgraded. Installing additional racks is a cost-effective option only if the expansion is pre-planned such as installing 10-module rack but including 8-module panel initially. In case of rooftop systems, using all the available space is important and so instead of putting the solar array module in the center of roof, put it on a side or at a higher or lower elevation as that will make adding modules to array on a later date easier.
If expansion/upgradation on a roof adds more circuits with different orientation, then using distributed MPPT equipment can resolve issues due with regards to differing voltages and currents. While upsizing conductors in advance is a good idea, installing a larger conduit is a less expensive alternative as it can hold additional conductors. In case of ground and pole-mounted systems its easier to put extra conduit on ground and cap it on both ends, leaving a cord on the inside to pull conductors.


Adding More Solar Panels & Batteries
People nowadays are adding extra solar panels to their existing solar arrays as they also plan to add more batteries. Often both additional solar panels and battery bank are installed together. Adding a hybrid inverter with a larger capacity and more solar panels is the most cost-effective option. As a hybrid inverter can handle multiple inputs including solar panels as well as batteries. There are 3 ways/options of doing it:-
Replace existing inverter with larger inverter, add solar panels & add batteries on a separate inverter– Add a larger standard inverter along with more solar panels, then add more batteries using a dedicated battery inverter. While this option is cost effective, it is more expensive and less efficient.
Add a second solar PV system along with batteries– If the existing inverter is still relatively new, ie. less than 10 years old, it s better to add a brand new solar panel system parallel to the existing system. The second system can include a hybrid inverter to manage both the new solar panels as well as the additional batteries. The old but existing solar panel system should not be left unattended. Both the systems can used to generate more solar energy and charge the batteries that can be used when the sun is not shining or at night. However having the old solar panels, new solar panels & dedicated batteries together is less cost effective.
Add more solar panels with micro-inverters & batteries on separate inverter–A modular approach using micro-inverters when additional solar panels are added is also an option. Additional solar panels can also be added behind the battery banks with its own dedicated inverter. As more solar panels are added alongside batteries, it allows the batteries to be charge directly from those solar panels without having to pass through an inverter, thus cutting down losses with regards to efficiency. This is very cost effective option and will make it possible to harness the maximum power from the solar panels. So be sure that the battery bank you select can match your requirement.
About Vivaan Solar

Vivaan Solar as a EPC contractor is a solar PhotoVoltaic system installer & integrator. We have installed 60 MW solar park in Madhya Pradesh, 5 MW in Punjab, 8 MW in Uttarakhand and an upcoming park in Karnataka. We are also MNRE accredited channel partner for Rooftop. We have done turnkey works for multiple companies across the country and has third party agreements with some of the leading industries/commercial institutions across the state. We are an MNRE accredited channel partner. For more info you can visit our website: www.vivaansolar.com or contact us at mail- info@vivaansolar.com